Who's ready for fall break? This week, we're heading south to the Sea Islands of Florida to Amelia Island! Amelia Island is part of the chain of barrier islands with a deep history of Spanish, French, British and American rule. It's know for it's luxurious resorts, golf courses and numerous sandy beaches. One resort in particular is our favorite- the Omni Amelia Island Resort which is where you can find our entire Amelia Island collection!  10 Things We Love About Amelia Island  #1. Amelia Island Lighthouse The Amelia Island Lighthouse is the oldest existing lighthouse in the state of Florida! The lighthouse was built...
---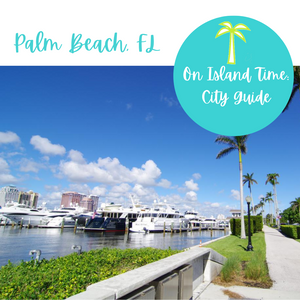 Who's ready for summer break? This week, we're dreaming of pink and preppy Palm Beach. From the white Florida coast to the historical glamour, Palm Beach is a coastal gem. Palm Beach is a long, narrow barrier island, stretching 16 miles in length, and less than a mile wide. Our friend, Kim Crossen, store manager at The Skinny Dip Palm Beach helped us pick out the top 10 things to do in Palm Beach. Plus, shop our Palm Beach city collection of mugs, tea towels, tote bags, and more. 10 Things We Love About Palm Beach #1. Bike or walk the...
---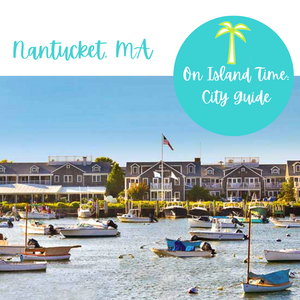 Memorial Day is around the corner and we can't wait to kick off the summer season featuring one of our favorite summer getaways in New England: Nantucket Island (ACK for all you locals out there). Accessible by ferry or plane and located off the coast of Cape Cod, Massachusetts, Nantucket is home to nautical stripes, Nantucket reds, and preppy coastal style. Our friend, Cara Koowa Scotto, Director of Retail at THE SKINNY DIP Nantucket helped us round up a list of not to be missed spots in Nantucket this summer. And don't forget to shop our Island Haus Co. Nantucket City Collection...
---
• Savannah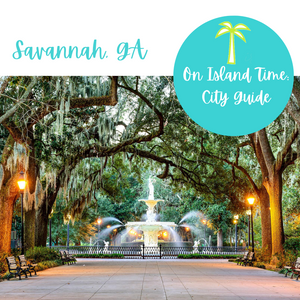 Savannah, Georgia is a top destination city in the Southeast. Known for large oak trees, cobblestone streets, and southern architecture, Savannah makes for the perfect Southern-style weekend getaway. Thanks to Island Haus Co. retailer and Savannah local Jackie Pickering, owner of Polka Dots gift shop, you can't go wrong visiting her top 10 favorite things to see and do in Savannah. And check out the Island Haus Co. Savannah city collection of souvenir mugs, notepads, tea towels, stickers, tote bags and more.  Here's 10 things we love about Savannah 1. Forsyth Fountain in Forsyth Park Wonder through the 30 acre Forsyth Park to one of...
---